Covid-19 –  To ensure the health and safety of my clients I will be following goverenment guidence on the ever changing circumstances, keeping up-to-date with my regulatory bodies (HCPC/BAAT/BPS) guidence on safe practice and will be led by the policies and procedures of any organizations I am working with. This may mean online or remote working, or the use of PPE during therapy sessions.
Promoting healing & well-being through creativity
What I Offer
I offer both individual and group Art Therapy to children, young people & adults across South Yorkshire who have a range of emotional and psychological needs. I can work on short and long-term contracts within a variety of settings, including schools, further & higher education, community organizations or charities and healthcare. I also offer a range of creative services with a focus on well-being.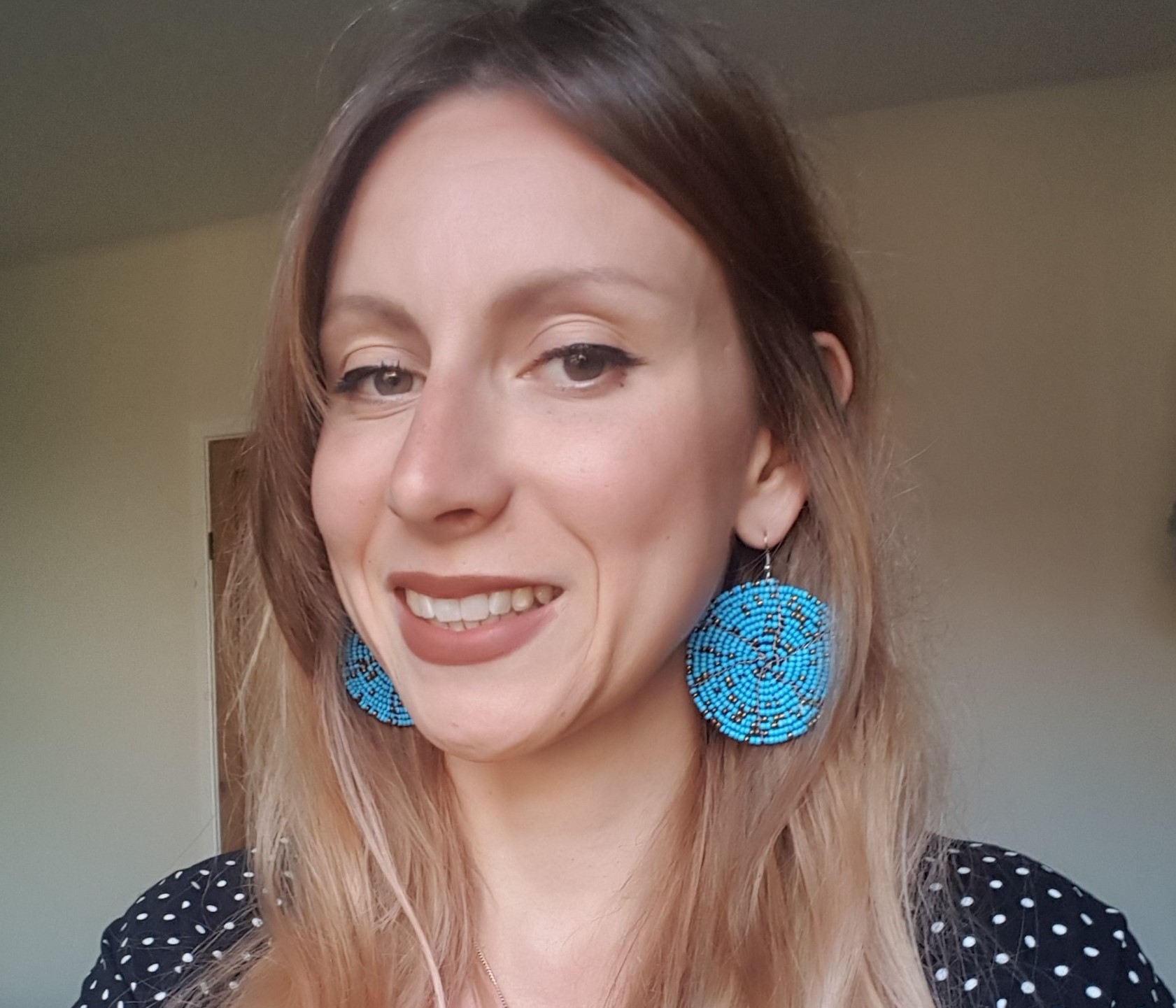 "I have worked with a diverse range of individuals, who all have a unique set of circumstances. I believe in recognising this individuality & uniqueness and offer support that is person-centered, flexibile & creative"
Individual Therapy
Individual therapy can provide a private space where the individual can use the art materials to explore their feelings and experiences in the presence of the therapist.
Group Therapy
Group Therapy can support self-learing in a social context, often with others who have a shared experience. This is facilitated by the therapist and can foster personal growth and understanding through relating and being supported by others.
Other Services
Training, consultancy, creative workshops and much more…
Alex Johnson, MBPsS, MA
Hi, I'm Alex, a qualified Art Psychotherapist and Psychological Practitioner working across South Yorkshire. I hold full Health and Care Professions Counsel (HCPC) Registration and British Association of Art Therapists (BAAT) Membership. I'm also a Accredited Member of the British Psychological Society (BPS).
I have over 13 years experience of working with vulnerable children, young people and adults in a range of settings and in a variety of roles. This has culminated in my training as an Art Psychotherapist. I have a strong knowledge of key developmental, mental health and psychological issues that often underline our emotional distress and mental ill health.
I have developed a way of working that always puts the individual and their mental health at the centre of any work I do with them.
I Have Experience Working With…
Depression
Anxiety
Low self-esteem
Impacts of abuse & trauma
Separation anxiety & attachment
Social & emotional difficulties relating to SEND/Autism/ADHD
Identity issues, including Gender Identity
School phobia
Offending behaviour
Suicidal thoughts
Self-harm
Impacts of not being in education, employment or training (NEET)
Art Psychotherapy
Currently I work on a self-employed basis at a children's & young peoples therapy service in Sheffield. I also work with a post-16 educational provision for NEET's in Rotherham.
Whilst training as an Art Psychotherapist I had placement at specialist Pupil Referral Unit and Specialist Service in the NHS, delivering Group Art Therapy to young people and adults suffering with gender dysphoria and/or who were gender questioning.
Consultancy
I currently work with Children Homes advising on holistic, therapeutic and trauma-informed ways of working in order to support the children and young peoples mental health and psycholocial well-being. 
Specialist Mental Health Mentoring
I also currently work as a Specialist Mental Health Mentor in higher education institutions, supporting individuals who are neurodiverse and/or suffer with mental health difficulties so that they can access, manage, enjoy and successfully complete their higher education courses.
SEND Co-Ordinator
I have worked as an SEND Co-ordinator for a social enterprise project providing alternative education. Here I designed, developed and co-ordinated an SEND further education programme for young people (16-25) who were not in education, employment or training (NEET). I worked collabrotively with the young people to create a therapeutic, practical and creative programme that put their mental health and well-being needs at the heart of their education. Here I have experience of working with SEND, Neurodiversity, offending behaviour, individuals who are gender questioning and LAC young people.
Pastoral Keyworker
I have worked as a Pastoral Keywroker for secondary age students in a specialist school. I provided weekly 1-1 support to students, with a focus on meantal health, well-being and welfare. I worked closely with the young people, their families and acted as a link to both statutary and non-statutary services to ensure the students needs were met. Here I worked with a range of needs relating to gender identity, Autism, ADHD, leanring difficulties, trauma & abuse, PSTD & diagnosed mental health difficulties. 
Research
I have preformed primary research as part of my MSc in Psychology, looking at the impact of a Steiner-inspired Partical Skills Therapeutic Education model on young peoples self-perceptions and self-regulation abilities. Here I developed a deep understanding of the postive impact of creative appraoches on children and young people's mental health.
 I use a person-centered and integrative approach, promoting collaboration with the individual. I also work systemically, recognizing that the individual does not exist in isolation but are at the centre of numerous systems (i.e. family, school, community). When working with children and young people I believe it is important to work with the systems around them in order to promote the best therapeutic outcomes. This will be done carefully and in collaboration with the client, maintaining confidentiality and autonomy. I recognize that the individual is the expert on their own life, and I am their to support and facilitate them in finding their inner resources. I use use a mix of directive and non-directive approaches, depending on the clients expressed need. We will work collaboratively to find out what those needs might be and what the individual may want out of the therapy.
Using a holistic approach, I aim to support the whole client by taking account of and working with their unique set of developmental, social, cultural, psychological, cognitive, sexual and sensory needs. This may mean I will draw on a number of different approaches to support these unique set of circumstances.
Further, I work in a trauma-informed way, which means I recognize and have an understanding of how traumatic life experiences can impact an individual.
Mindfulness is something that is naturally embedded in the practice of Art Therapy, however, if appropriate and useful for the client, I will draw upon a range of mindfulness-based techniques and creative activities to support the therapeutic process.
Resources & Information
For further information on HCPC – my regulating body – including codes of conduct, ethics and competancy please go to:
Also for further information on, or resources realting to, Art and other Psychological Therapies please go to:
No Results Found
The page you requested could not be found. Try refining your search, or use the navigation above to locate the post.
Email
alex@alexcreativetherapies.co.uk
Hours
Mon – Fri: 9am – 7pm
Weekends: 10am – 3pm